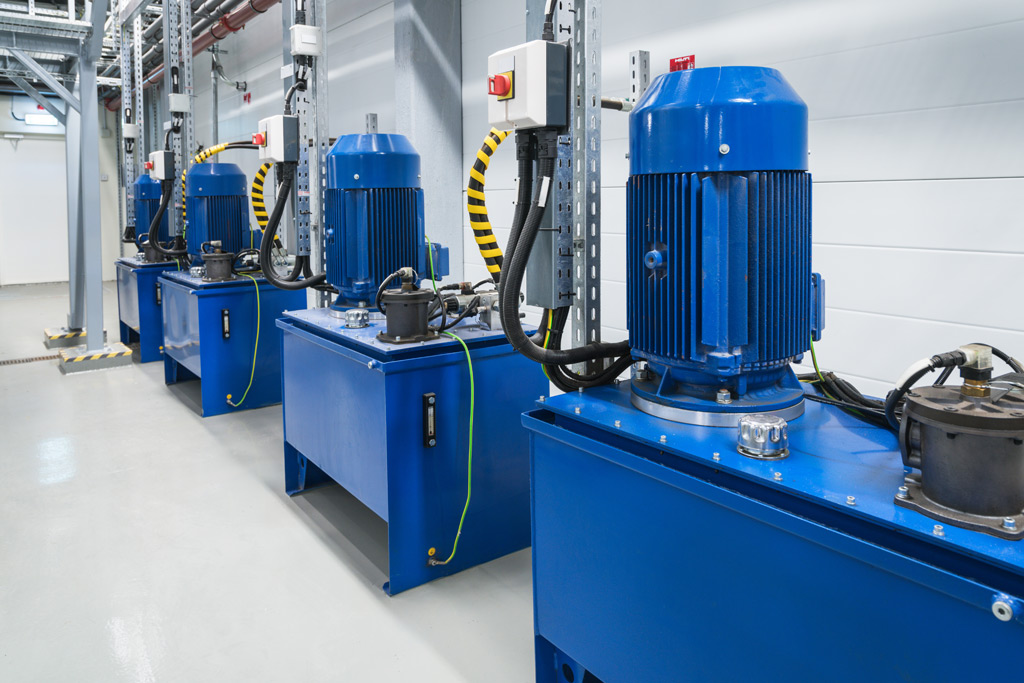 How does a hydraulic system work?
The basics of hydraulics include hydraulic systems. In these hydraulic systems, energy is generated through the combination of pressure and volume flow. The pressure creates force, the volume flow creates movement.
One of the most important components of hydraulic systems is the pump, which is powered by an electric motor. The oil, or the hydraulic fluid, runs through a circuit in hydraulic systems. It is conveyed by a hydraulic pump via hydraulic hoses to a hydraulic cylinder (outflow) and from there it is pumped back to the tank or liquid container via a return line.
Our hydraulic systems are designed for standard applications as well as for customer-oriented special solutions and are designed according to customer requirements. They cover a power range from 0.12 to 1500 kW and can be optimally adapted to the needs of the customer.
We have a large customer base in mobile and industrial hydraulics. This leads to a wide range of applications for our hydraulic systems,
such as with:
– Mini units for stationary applications
– Drives for industry
– EX-protected blocks
– Special systems for technical applications
– Special hydraulic systems for the textile industry
– Block and press lines for mass production
Together with the customer, we try to find the best possible solution and benefit from the many years of experience of our employees.